Contact us

: 0086-021-60880117
:
: Royal Industry
Related grades: BLC-JD2, BLC-JD3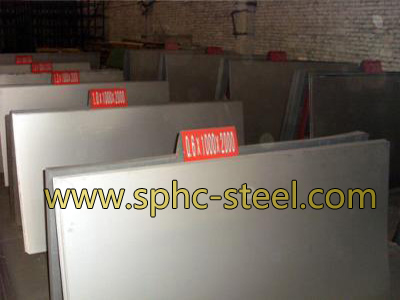 BZJ471-2009 BLC-JD1 steel is mainly used for the panel of household appliances, and spraying(bake hardening), especially the outer plate of washing machine.
Grade

MPa
Yield strength

MPa
Tensile strength
Not less than

Elongation %(L0=50mm, b=25mm) not less than

r90°

n90°

mm nominal thickness

Not less than

<0.60

0.6~<1.0

1.0~<1.6

≧1.6

BLC-JD1

140~270

270

36

38

40

42

_

_
BLC-JD1 cold-rolled steel sheet mechanical properties:
a when there is no significant yield, RP0.2, otherwise ReL should be used.
b the sample is the P14 sample in GB/T 228 and the sample direction is transverse.
c the requirements of r90 and n90 values apply only to products with the thickness not less than 0.50mm. When the thickness is more than 2.0 mm, the value of r90 is allowed to lower 0.2.
Available range of BLC-JD1 cold-rolled steel sheet for appliances:

Item

Nominal size

Thickness

0.25-3.5

Width

800-1830

Length

Steel plate

1000-6000

Steel strip

Coil inside diameter 508、610
You can contact salesmen from JW STEEL to know more details about BLC-JD1 cold-rolled steel sheet for appliances as the following information:
Email : info@sg295steel.com
Website: www.sphc-steel.com