Contact us

: 021-60880117
:
: Royal Industry
Hot rolled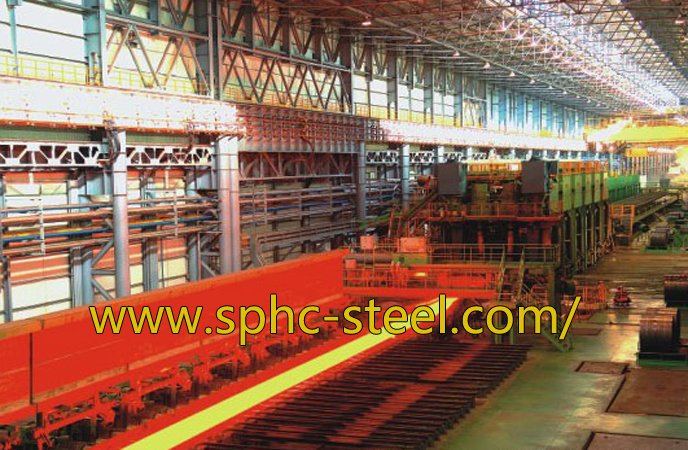 Hot rolling (hot rolling) with respect to the cold-rolled terms, cold-rolling the recrystallization is carried out at a temperature below, and hot rolling is rolling in the recrystallization temperature or higher.
The minimum length of the steel plate width dimensions may be any multiple of 50mm or 10mm, length 100mm steel or any multiple of 50mm size, but the thickness of the steel sheet 4mm or less the minimum length of not less than 1.2m, the steel sheet thickness greater than 4mm not less than 2m. Required by the thickness of the steel sheet is less than 30mm, thickness of the spacing can be 0.5mm. Necessary requirements, the agreement between, can supply other sizes of sheets and strips.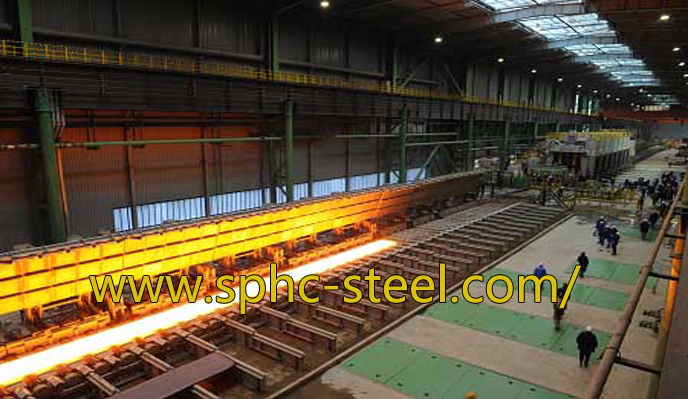 Hot rolled Products grade
Advantages and disadvantages
Advantages
(1) hot-rolling can significantly reduce energy consumption and reduce costs. Hot-rolled metal of high plastic deformation resistance is low, greatly reducing the energy consumption of the metal deformation
(2) hot-rolling can improve processing performance metals and alloys, casting about to break the state of coarse grains, a significant crack healing, reduce or eliminate casting defects, the cast structure into a deformable tissue, improve the processing properties of the alloy.
(3) hot rolling ingot usually large, heavy reduction rolling, not only improves productivity, but also to improve the rolling speed, and automation to achieve continuous rolling process to create the conditions.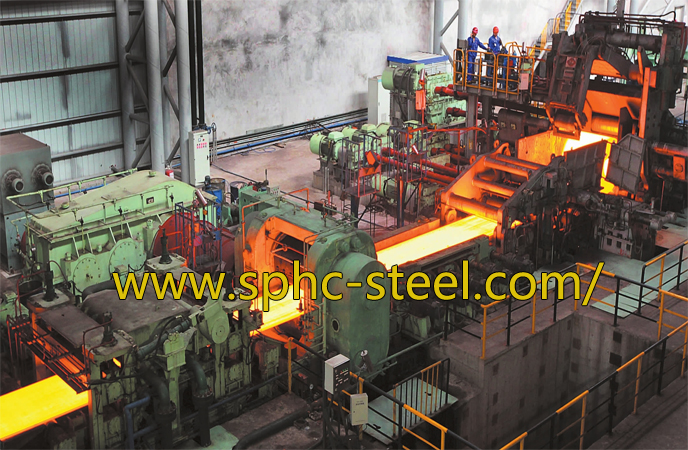 Disadvantages
(1) After hot rolling, the steel inside the non-metallic inclusions (mainly sulfides and oxides, and silicates) was pressed into a sheet, delamination (interlayer) phenomenon. Layering the steel in the thickness direction of the tensile performance deteriorated significantly, and there may be an interlayer tears during weld shrinkage. Weld shrinkage induced local strain reaches the yield point strain often several times larger than the load caused by the strain.
(2) the residual stress caused by uneven cooling. The residual stress in the absence of external force internal self-equilibrium stress, hot-rolled steel sections have such a variety of residual stress, the greater the general steel-sectional dimension, the greater the residual stress. Although the residual stress from equilibrium, but still has some influence on the properties of steel members under loads. Aspects such as deformation, stability, fatigue, etc. are likely to have an adverse effect.
(3) hot rolling can not be controlled very precisely the desired mechanical properties of the product, organization and performance of hot-rolled products can not be uniform. Its strength index below the work hardening products, but higher than the fully annealed products, plastic products, cold hardening index higher, but less than fully annealed products.
(4) hot-rolled products is difficult to control the thickness control is relatively poor precision; the surface of hot-rolled products, cold-rolled products of relatively rough Ra value is generally 0.5 ~ 1.5μm. Thus, hot-rolled products and more generally as cold working blank.