Contact us

: 0086-021-60880117
:
: Royal Industry
Related products : BHG2 steel , BHS11 steel , BHS3 steel , BHS2 steel , SYHS steel , BZJ495-2008 BDCK steel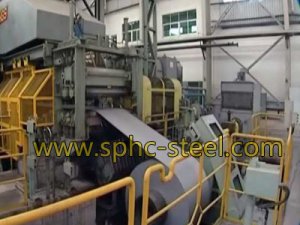 BHG1 is precision welded steel, Now in China the main welding tube manufacturers have used our product in batches. And widely used in producing condensator used for refrigeration, evaporator as well as electric heating tube and automobile oil tube.
BHG1 steel Mechanical Properties :
Grade

Standard

Nominal thickness(mm)

Nominal width(mm)

Coil ID(mm)

Coil weight(T)

BHG1

Q/BQB 494-2009
BXYZ2005-910

0.50-0.70

700-1020

508

3-5

6-9

9-15
BHG1 steel application : Mainly used Condensator, Evaporator, Electric, heater, etc.
Shanghai Royal Industry Will return you with high-quality products and complete after-sale service with the lowest price. we committed to exceed customer's expectation on the basis of quality, price, and delivery. We sincerely hope to establish long-term cooperation relationship with you on the basis of mutual benefit, reciprocity and common development. As BHG1 Mechanical and BHG1 suppliers, we can supply BHG1 Chemical, BHG1 Mechanical and BHG1 standard for you ,please contact us :info@sg295steel.com