Contact us

: 0086-021-60880117
:
: Royal Industry
Related grades:BLC-JD1, BLC-JD2, BLC-JD3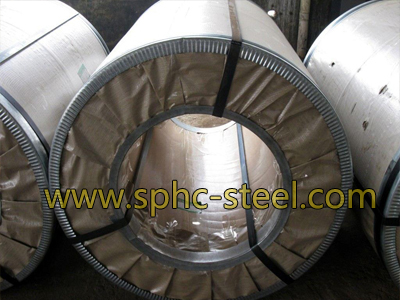 Common cold rolled steel products for home appliances are mainly used in home appliances manufacturing industry, household and office supplies etc, such as: refrigerators, freezers, air conditioners, washing machines, color TV sets, audio and video products, computers and so on. In addition, they are also used in main substrate materials for ceramic products, pipe profile products, pressure vessel products.
BLC common cold rolled tinning steel plate for appliances design specification:

Thickness( mm)

Width (mm)

Steel coil weight (t)

Steel coil size (mm)

0.18~0.55

700~1080

Max: 20.4

Inside diameter: Ø420/Ø508

Outer diameter: Ø900~Ø2000
BLC common cold rolled tinning steel is mainly used for appliance housings, oil drums, steel furniture and other general molding processes, and for the color coating substrates.
We can produce common cold rolled tinning steel plate for appliances with the most advanced technology in the world, so if you are looking for common cold rolled tinning steel plate for appliances series, just contact Shanghai Royal ndustry as the following information, and our salesmen will give you professional advice and service. Thank you!
Email : info@sg295steel.com
Website: www.sphc-steel.com