Contact us

: 0086-021-60880117
:
: Royal Industry
Related grades: HC700/980MS steel , HC950/1180MS steel , HC1150/1400MS steel , HC1200/1500MS steel , HC1030/1300MS steel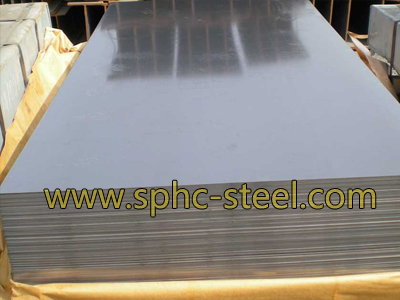 HC1350/1700MS microstructure: mainly with martensite.
HC1350/1700MS performance features: high yield ratio, high tensile strength, relatively low elongation, the tendency of delayed cracking should be noticed.
HC1350/1700MS main purpose: suitable for cold drawing of simple parts, and roll-forming parts with sections relatively homogeneous, such as bumpers, side door sill reinforcing plate and the inner fender poles etc.
HC1350/1700MS steel performance:

Steel grade

a, b
RP0.2' MPa

Rm' Mpa

A80mm' %

HC1350/1700MS

1350~1700

1700

2

4
a. taking R P0.2 in case of indistinct yield, otherwise R eL .
b. The sample is the P6 sample in GB/T 228 and the sample direction is longitudinal.
If you are looking for HC1350/1700MS Martensitic Steel, or other Martensitic Steels, you can contact our salesmen any time with the following information:
Email : info@sg295steel.com
Website: www.sphc-steel.com