Contact us

: 0086-021-60880117
:
: Royal Industry
Related products : H300LAD+Z steel , H420LAD+Z steel , H380LAD+Z steel , H300LAD+ZF steel , H340LAD+ZF steel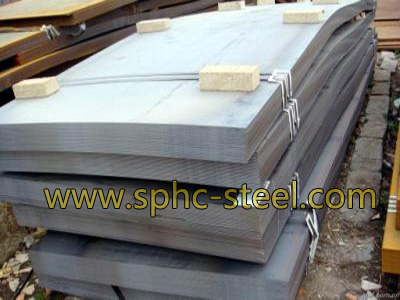 H340LAD+Z(HSA340Z) hot dip galvanized plates(coils) are featured with strong coating adhesiveness, high erosion-resistance, accurately controlled zinc coating thickness, high size precision, flat profile and good mechanical, processing and welding performance. They can be used for making outside and inside automotive plates, structural parts and reinforcements.
H340LAD+Z(HSA340Z) hot dip galvanized automotive steel size:
Nominal thickness: 0.30mm~3.0mm, nominal width: 800mm~1830mm
Note: nominal thickness of a plate/strip is sum of base plate thickness and coating thickness.
H340LAD+Z(HSA340Z) hot dip galvanized automotive steel mechanical performances and coating adhesiveness:

Steel grade

Mechanical performances

Coating adhesiveness

Yield strength MPa

Tensile strength MPa

n90
≥

r90 a
≥

BHb
MPa

After breakage percent elongationa %

Bending center diameter c in following nominal
Thickness(mm)
(a=plate thickness)

L0=80mm, b=20mm

<1.5

1.5~3.0

H340LAD+Z(HSA340Z)

340~420

340~420

-

-

-

21

3a

4a
for alloyed hot-dip galvanized products, the allowable reduction of min. Percent elongation and r90 specified can be respectively by 2% and 0.2.
BH refers to the increment of tested y2 170°c±5℃ for 20 minutes. The user is s
In case the total weight of two coating sides is larger than 180g/m², the bending center diameter will increase by 1a; for differential coated products, the thicker coating is used as outside surface in bending test.
H340LAD+Z(HSA340Z) hot dip galvanized automotive steel coating weight range:

Coating form

Applicable surface structure

Weight range of following coatings a g/m²(A/B)

Zinc coating

Zn-Fe alloy coating

Equally coating

Z, X, G, GX, N, R

40/40~225/225

30/30~90/90

Differential coating b

N, R

30~150(each side)

-

a. 50 g/m² coating weight is equivalent to about 7.1µm.
b. max. differential coating thickness ration is 1:3.
H340LAD+Z(HSA340Z) hot dip galvanized automotive steel surface treatment:
| | |
| --- | --- |
| 1 Chromate treatment (L) | Chromate treatment is a treatment with an aim to prevent white rusts formed on product surfaces during transportation and storage. |
| 2 Oiling (Y) | Oiling is to prevent white rusts formed on product surfaces during transportation and storage. |
| 3 Chromate treatment + oiling (LY) | This treatment with oiling after surface chromate treatment is to further avoid the forming of white rusts. |
H340LAD+Z(HSA340Z) hot dip galvanized automotive steel surface quality:
| | |
| --- | --- |
| Code No. | Features |
| FB(O3) | It is allowed for the existence of small erosion spots, dark spots, strip marks, minor chromate treatment defects and small zinc particles. |
| FC(O4) | No erosion spot is allowed. However, it is allowed for the existence of light impression, scratches, zinc flow ripple marks, minor chromate treatment defects in small range, while the other side must reach FB requirements at least. |
| FD(O5) | One side of relatively good quality must further restrict on defects, namely appearance quality after painting is not affected, and the other side must FB requirements at least. |
Contact us
Email : info@sg295steel.com
Web : www.sphc-steel.com