Contact us

: 0086-021-60880117
:
: Royal Industry
Related products : SS400 steel , SS330 steel , S20C steel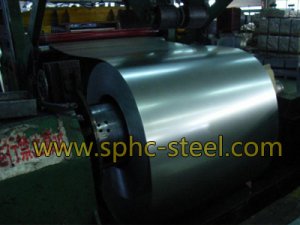 S35C Steel is one of the high carbon which under the standard of JIS G 4051. S35C is carbon steel defined for machine structural use. S35 C steel has excellent weldability and machinability , and they can be subjected to various heat treatments like quenching and tempering.
S35C steel Chemical Composition
Grade

C

Si

Mn

P(%)
max

S(%)
max

Cr(%)
max

Ni(%)
max

Cu(%)
max

S35C

0.32-0.38

0.15-0.35

0.60-0.90

0.030

0.030

0.20

0.20

0.30
S35C steel sheet/plate Mechanical Properties
Grade

Annealed
Hardness
(HRB)

Hardening(HRB)

Tempering(HRC)

Temperature (°C)

Thickness(mm)

Temperature (°C)

Thickness(mm)

<6

≥6

<6

≥6

S35C

88max

840-890
Water quenched

46min

46min

150-200
Air colled

43min

43min
Delivery status: to no heat treatment or heat treatment (annealing, normalizing or tempering) state delivery. It requires heat treatment delivery should be specified in the contract, not indicated by not heat treatment delivery.
S35C steel Applications :
JISG4051 S35C steel Applications include levers, bolts, studs, nuts, and similar parts which are headed, upset, or extruded. Applications for wires include nails requiring high shank rigidity or strength and quench-hardened nails
Shanghai Royal Industry Will return you with high-quality products and complete after-sale service with the lowest price. we committed to exceed customer's expectation on the basis of quality, price, and delivery. We sincerely hope to establish long-term cooperation relationship with you on the basis of mutual benefit, reciprocity and common development. As S35C Mechanical and S35C suppliers, we can supply S35C Chemical, S35C Mechanical and S35C standard for you ,please contact us :info@sg295steel.com